Singapore Coffee Festival 2017 – Organised by The Straits Times & Presented by DBS Bank
Just yesterday I attended the Singapore Coffee Festival 2017 (Media & Trade Day). Organized by The Straits Times and presented by the DBS Bank, it's back for its second year!  This year it's held at the Marina Bay Cruise Centre Singapore. To me even though it meant a 10 minute walk down a very long sheltered walkway, it is a big improvement over the previous location, as the entire immigration and boarding centre is turned into a giant festival ground, all in the comfort of cool air-conditioning! There are actually 2 levels of the festival this time, so instead of a claustrophobic corridor, now it is held in a spacious and tall indoor venue.
To cater to everyone, they've also split up the sessions into two: brunch (10:00am to 3:30pm) and sundown (4:30pm to 10:00pm). Be sure to go on time so that you have maximum enjoyment of your favourite cuppa. Before you read on, get your tickets here! Regular tickets are priced at $22 per session, and at $18 per session for DBS cardholders and Straits Times subscribers.
The Straits Times – Coffee and Conversations
Similar to last year, apart from just downing shots of caffeine, The Straits Times are holding a series of talks and conversations with interesting personalities, from baristas and start-up entrepreneurs, to social enterprises and corporate leaders.
The brunch sessions features Coffee with the Boss, a series of talks by towkays (bosses/leaders) such as DBS' regional head of group research Timothy Wong on investment tips (Sunday), Singtel's consumer chief executive Yuen Kuan Moon on the digital age and technology (Saturday), as well as Princess Cruises director for South-east Asia Farriek Tawfik on travel tips and destinations (Friday). The sundown sessions are more casual, featuring cafe owners, baristas discussing becoming a F&B entrepreneur, and having a mid-career change into the industry. Check out the full programme here.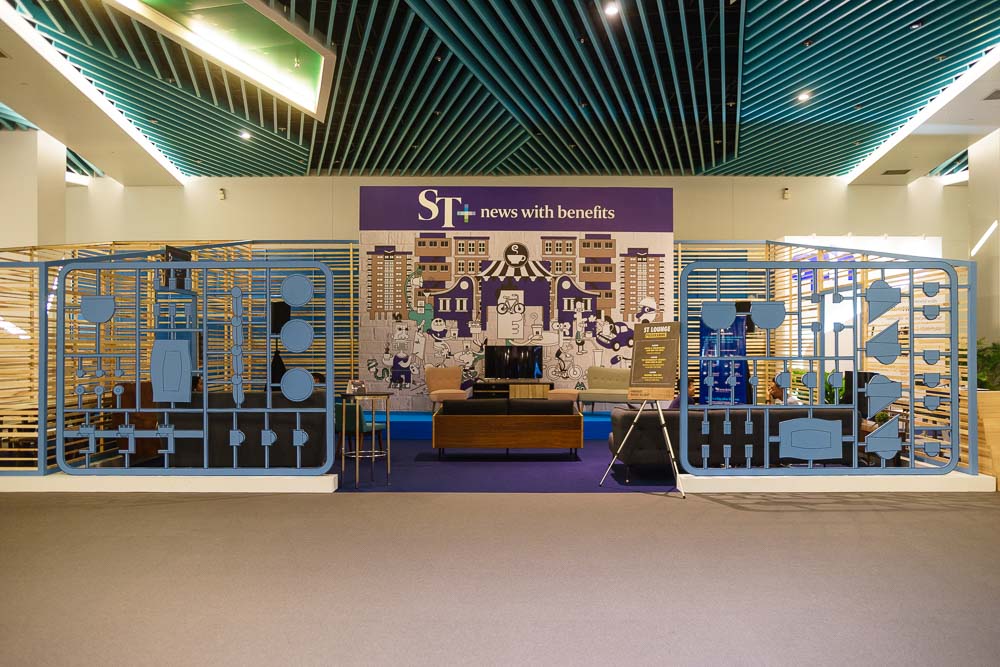 Live Kind with DBS
Can a cup of coffee change the world? As part of its vision to create a positive impact beyond banking, DBS Asia For Good Foundation presents Live Kind, which include a series of interactive workshops like coffee brewing, latte art to snack making and tasting sessions. You can also  shop for some artisanal coffee, tea and snacks at The Good Market. Live ethically, effortlessly with these sustainable businesses from across Asia that will be showcasing a range of socially conscious coffee, organic snacks, and all natural skincare products.
Also get yourself some goodies by completing a list of tasks on the Live Kind Passport, but you got to register on the link first or at the festival!
Check out their website before you go down, over here.
Hook me up with some Caffeine!
This year, Singapore Coffee Festival boasts over 100 partners and exhibitors, from commercial brands to local coffee brewers. Get yourself some classic and curated roasts by various cafes (I went for Brawn & Brains' Natural and Kochere coffee mixes (served in a pourover). Personally I preferred the natural for its berry taste and acidity! Otherwise, get some cold brews such as by Lorgan and Sons and 1degreec, or Coffee in a Cone by Coffee Academics just to name a few. Some festival exclusives are also available, such as Hyde & Co, whom are selling its cold brew iced teas in bottled form for the first time at $8 each, while Tiong Hoe Specialty Coffee will be launching a special blend of coffee beans. There are also international specials like the Japan Roast (I love their Kenyan roasts) and Shiseido boutique are also here to show off some international love!
Do also check out the second level of the exhibition (there's escalators and elevators available) where you can find coffee making paraphernalia for sale, and also Owa Coffee by Mandai & Wildlife Reserves Singapore, which is grown by Javanese farmers in an wildlife-friendly manner and protects the Javan silvery Gibbons, which is threatened by deforestation from practices such as coffee-growing. You can also participate in (you need to register online first) different workshops like Lab Sessions @ The Lab by Common Man Roasters.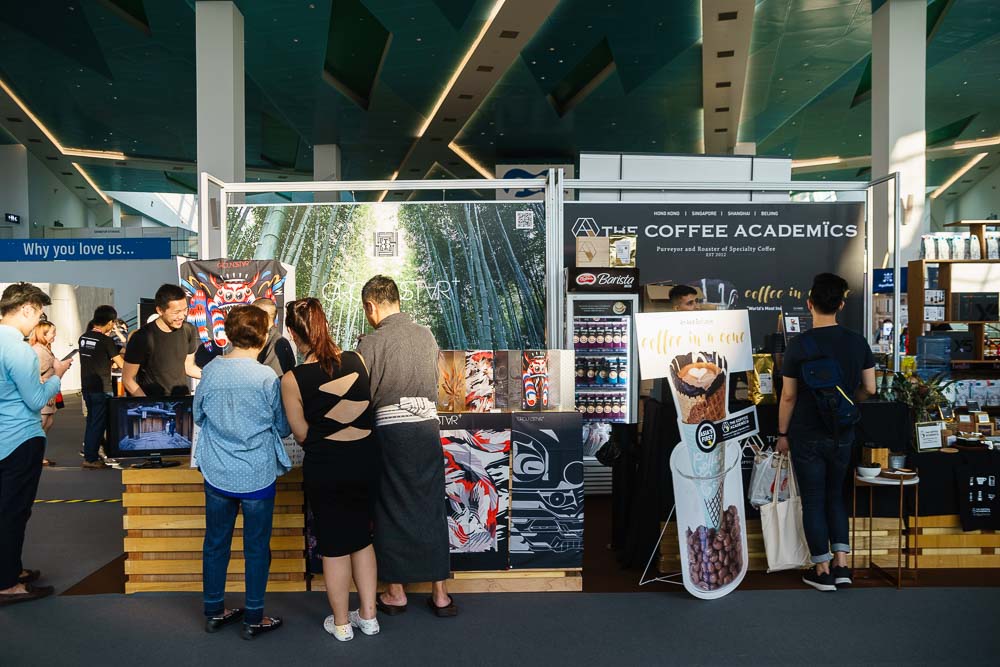 Check out the different sections of the exhibition, such as a local Kopi Corner designed by Daniel Boey featuring Ya Kun Kaya Toast, and the sunset wharf where you can find Hyde & Co and Symmetry along with a power packed line-up of musical performances throughout the festival, featuring acts like local singers Inch Chua, Jawn , indie rock band Stopgap, and producer Tim De Cotta. I'd recommend chilling there, by the seaside, to end the night with your favourite beverage! For me it was the coffee pale ale (beer) by Brawn & Brains!
For a whole list of participating cafes and brands, click here!
Coffee Alternatives
Wished you had a better tolerance to caffeine (unlike me) and want to take a break from the coffee? There's also plenty of options such as the flower teas by SWATi, Strawberry Oolong Tea by Boba Brew, and many more! Hungry? There's also plenty of food choices, such as the watermelon soft serve (eat it fast, it melts really quick!) and Rendang Mac & Cheese with Ayam Keluak Kueh Pie Tee by Arbite. Check out the friendly magazine that's available if you ever get spoilt for choice!
#Covfefe or Bust
Hope you people enjoy this year's Singapore Coffee Festival like I had. As drinking a large amount of coffee does have a diuretic effect, be sure to drink plenty of water and stay hydrated, and avoid it on a completely empty stomach!
More Information
Singapore Coffee Festival 2017 By The Straits Times and DBS Bank
Marina Bay Cruise Centre – Getting There
61 Marina Coastal Drive
Singapore 018947
Tickets here

---
Many thanks to The Straits Times & DBS for inviting!